The National Museum of Mexican Art (Museo Nacional de Arte Mexicano) is a small, four-gallery museum dedicated to art from both sides of the border created by people of Mexican heritage and descent, spanning over 3000 years and showcasing the diversity of Mexican culture. Located in the predominantly Mexican-American neighborhood of Pilsen in southwest Chicago, the museum is a pillar of cultural significance, an immersive experience, and truly an institution for the people.
​​​​​​​
Much of the literature available from the museum is in both English and Spanish. As such, it was imperative that the mark was able to maximize this bilingual potential. The mark itself is transformable and translatable, navigating the acronyms for the museum in both languages—NMMA in English, MNAM en español—while retaining a consistent shape that ensures continuity across all platforms. The mark is inspired by the geometry found in Mexican architecture from pre-Cuauhtémoc times to the Modernism of Luis Barragán and Juan O'Gorman, the colors drawing from swatches of the museum walls.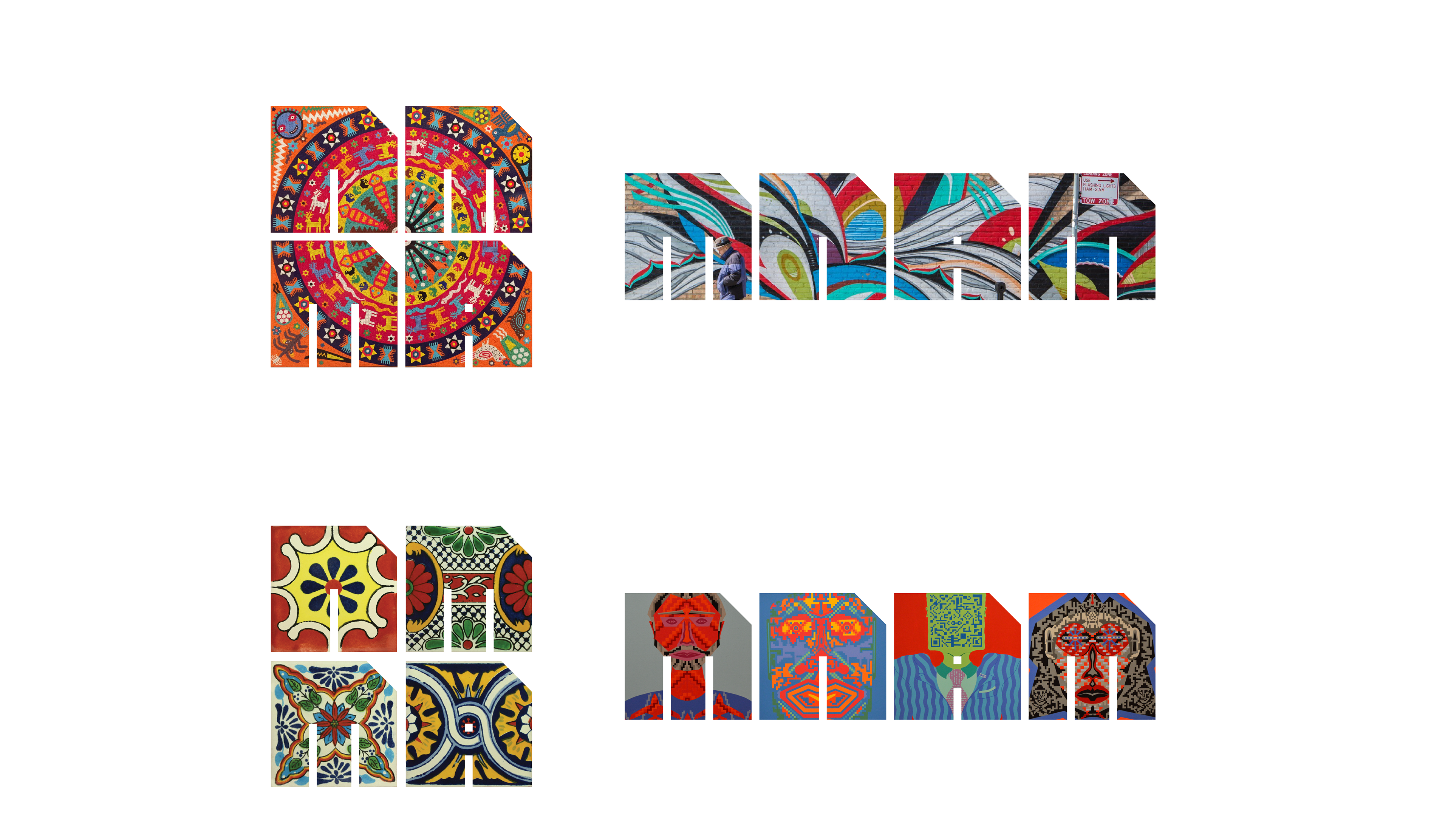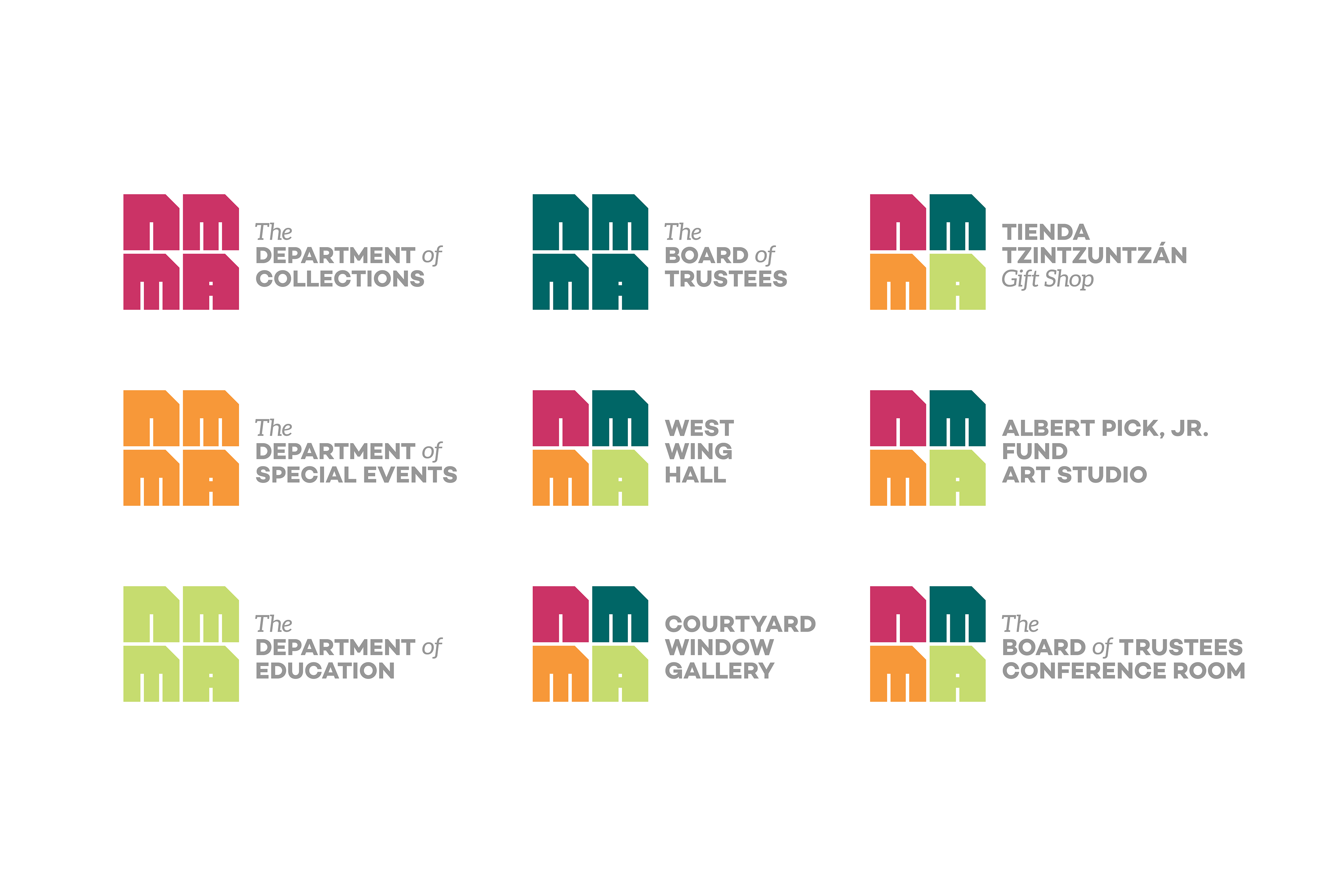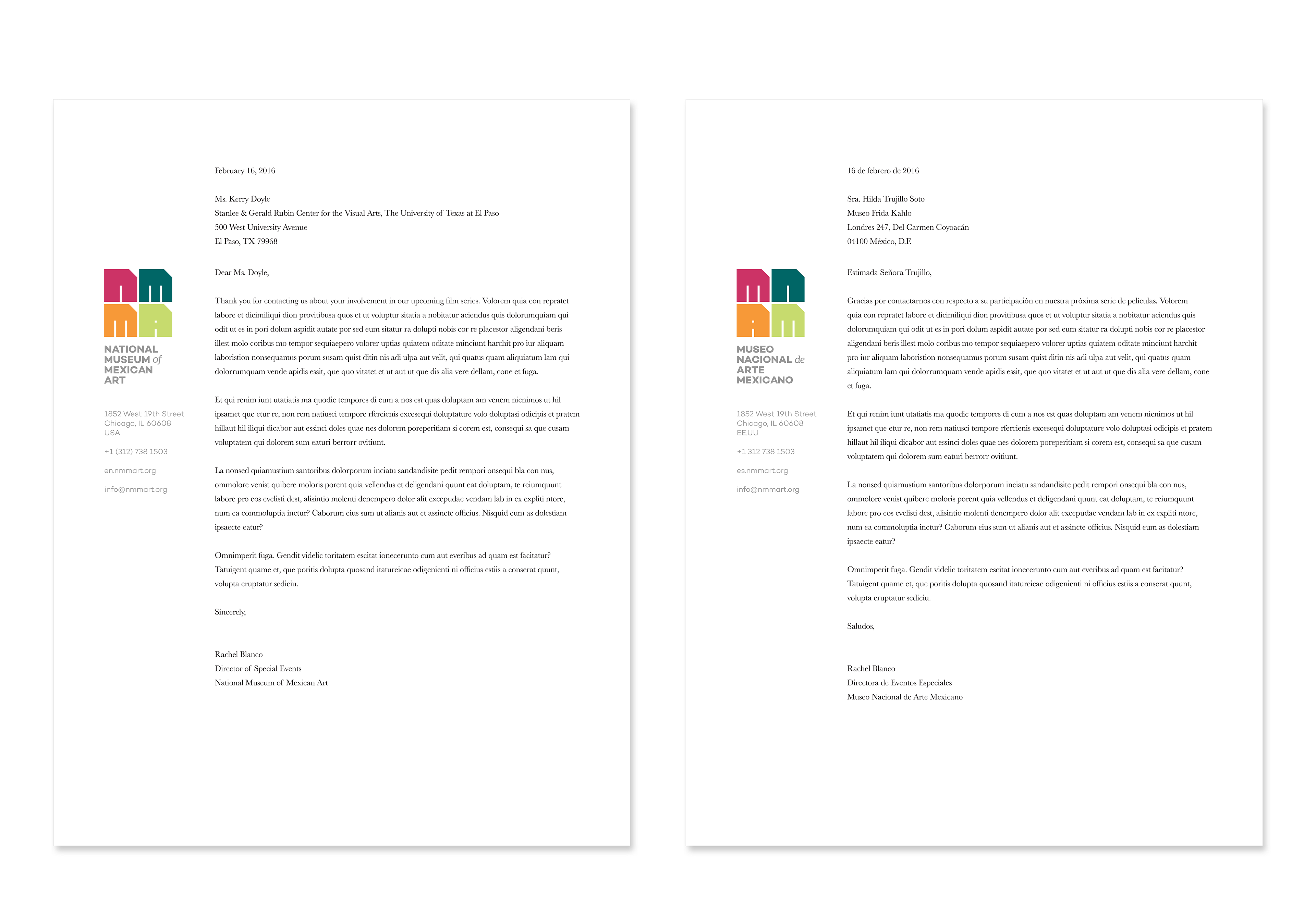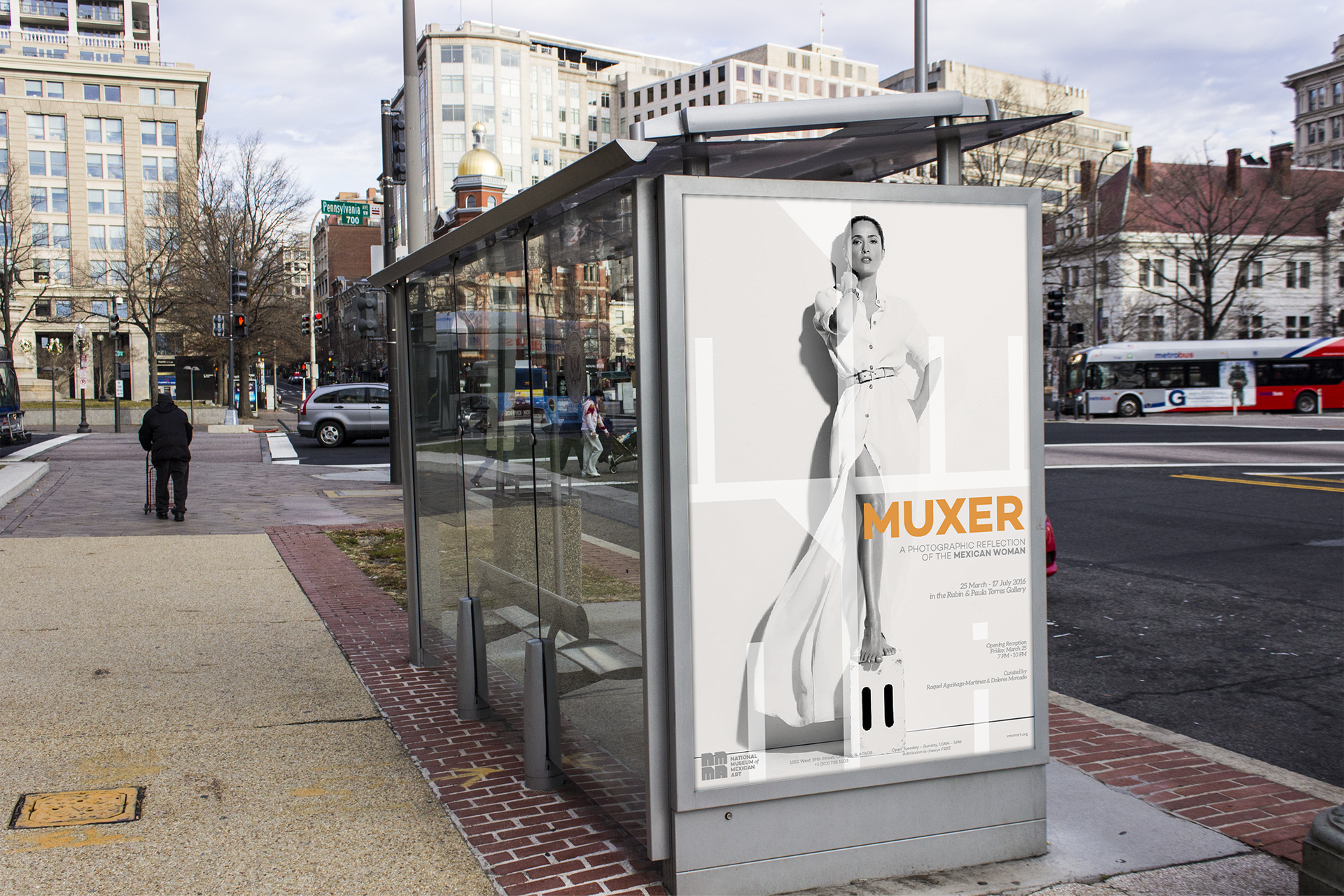 The majority of this project was completed under the instruction of Michael S. Konetzka at the School of the Art Institute of Chicago during the fall of 2015. Additional assets including mark animations and revised color palettes completed during the summer of 2018.
Andrew Pacheco does not own any supplemental images pertaining to the project process or final presentation, including but not limited to: images/photographs of individuals or the likenesses of individuals, additional photography, images of work by other artists and designers, Photoshop mock-up files produced by other designers, or any images owned and retained by the National Museum of Mexican Art in Chicago. The typefaces Campton Bold and Campton Light by Rene Bieder, and Aleo Italic by Alessio Laiso were purchased by Pacheco and are licensed for personal use.
All other images, original design elements, and combinations of elements constituting an original design are owned by Andrew Pacheco.